Opportunities of Islamic FinTech: The Case of Bangladesh and Turkey

Abstract views: 2429 /

PDF downloads: 1494
Keywords:
Financial Technology, FinTech, Islamic FinTech, Financial Services, Bangladesh, and Turkey
Abstract
This paper aims to study Islamic fintech operations in Bangladesh and Turkey. FinTech is now extensively used in different countries around the world. It is known to be financial products of the twenty-first century. Fintech applications are using pervasively in the different Islamic finance operating systems. Turkey and Bangladesh emphasized more in fintech after the 2008 global financial crisis. Both countries banks prioritized in their regulations and compliance with innovation. The rise of Islamic Fintech in Turkey and Bangladesh started with the main banking applications. The use of shariah-compliant Islamic fintech in both countries are increasing significantly to carry out financial transactions and processes more efficiently through technological innovations.  Qualitative methods and secondary data have been used in this study. Turkey practically became a hub for Islamic financial technology in recent years considering its operational activities. Asian countries, particularly Turkey and Bangladesh are expected to show their highest growth potential for Islamic fintech in 2020. This study also attempts to unearth the possibilities of Islamic FinTech in Bangladesh and Turkey. Islamic finance based on Islamic Shariah benefited significantly by using financial technology in recent years. Bangladesh and Turkey can be a potential destination for Islamic FinTech with the help of financial technology.
References
Abojeib, M., & Habib, F. (2019). Blockchain for Islamic Social Responsibility Institutions. In FinTech as a Disruptive Technology for Financial Institutions (pp. 221-240).
Ahmad, S. M., & Chowdury, S. R. H. (2020). Interest-free Financing: An Overview of Interest-free Finance in Turkey and Bangladesh. International Journal of Social, Political and Economic Research, 7(2), 272-291. doi:10.46291/IJOSPERvol7iss2pp272-291
Ahmad, S. M., & Rakib, A. M. Z. (2019). Islamic economy: Can it be an alternative to socialism and capitalism? International Journal of Social and Humanities Sciences (IJSHS), 3(3), 11-32.
Ahmed, S. (2019). The Market Share of Islamic Banking System In This Country Is Increasing Day By Day. Fintech
Alam, N., Gupta, L., & Zameni, A. (2019). Challenges and Success Factors for Islamic Fintech.
Ali, H., & Mohamed, H. (2018). Blockchain, Fintech, and Islamic Finance: Building the Future in the New Islamic Digital Economy.
Bulatova, E. I., Potapova, E. A., Fathutdinova, R. A., & Yandiev, R. C. (2019). The Fintech And Islamic Finance Synthesis in The Modern World. 3C TIC. Cuadernos de desarrollo aplicados a las TIC. doi:10.17993/3ctic.2019.83-2.258-273
Elasrag, H. (2019). Blockchains for Islamic finance: Obstacles Challenges. Munich Personal RePEc Archive.
Firmansyah, E. A., & Anwar, M. (2018). Islamic financial technology (fintech): its challenges and prospect. Advances in Social Science, Education and Humanities Research (ASSEHR), 216.
Gün, M. (2020). The Path to FinTech Development Research on Islamic Finance in Turkey. Pennsylvania, USA: IGI Global.
Hasan, R., Hassan, M. K., & Aliyu, S. (2020). Fintech and Islamic Finance: Literature Review and Research Agenda. International Journal of Islamic Economics and Finance 3, 75-94. doi:https://doi.org/10.18196/ijief.2122
Hasan, S. B. M. (2018). How to Understand Islamic Fintech in Simple Terms?
Holy, I. J. (2020). Deep Dive into FinTech Innovation in Bangladesh. Market-insight.
Islam, M. R. (2019). Seamless Finance And Opportunities Fintech In Bangladesh.
Islam, S. (2020). IBBL to launch global standard FinTech banking. The Financial Express.
Lauria, V. (2020). Islamic Fintech Startups On The Rise In Southeast Asia.
Lawrence, J. (2018). UK Islamic Fintech Panel Launched.
Noronha, M. (2020). Islamic fintech: Reaching the next generation of Muslims.
Panel, T. U. I. F., & Gateway, S. (2019). The Global Islamic Fintech Report. Retrieved from UK, London:
Peyton, A. (2019). UK and Turkey push Islamic finance through fintech. Fintech Future.
Rubaiyat, T. (2020). Future of Fintech in Bangladesh. The Daily Sun.
Saba, I., Kouser, R., & Chaudhry, I. S. (2019). FinTech and Islamic Finance-Challenges and Opportunities. Review of Economics and Development Studies, 5.
TheCityUK, & Istanbul, B. (2019). UK-TURKEY, Islamic FinTech Working Group: Case studies and insights. Retrieved from UK, London:
Todorof, M. (2018). Shariah-compliant FinTech in the banking industry. Springer, 19, 1-17. doi:10.1007/s12027-018-0505-8
Yazici, S. (2019). The Analysis of Fintech Ecosystem in Turkey. Journal of Business, Economics and Finance (JBEF), 8(4), 188-197. doi:DOI: 10.17261/Pressacademia.2019.1162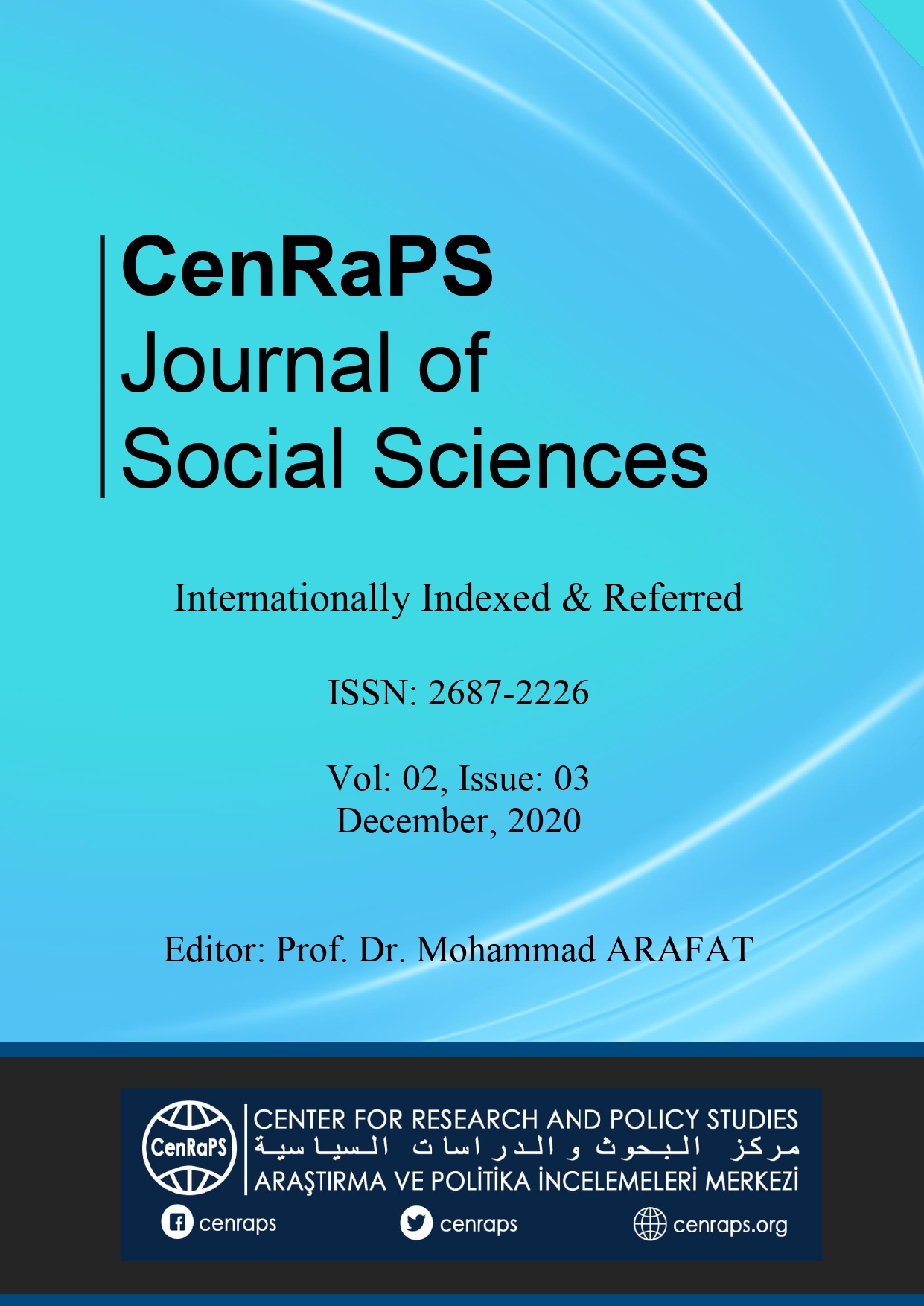 Downloads
How to Cite
Ahmad, S. M., & Mamun, A. A. (2020). Opportunities of Islamic FinTech: The Case of Bangladesh and Turkey. CenRaPS Journal of Social Sciences, 2(3), 412–426. https://doi.org/10.46291/cenraps.v2i3.39
License
Copyright (c) 2020 CenRaPS Journal of Social Sciences
This work is licensed under a Creative Commons Attribution-NoDerivatives 4.0 International License.